Shine the Light: Trachoma stories from the field/ Faites rayonner la lumière : des histoires de trachome sur le terrain/Faça brilhar a luz : Histórias do tracoma no terreno/Hagamos brillar la luz: Historias sobre el tracoma desde el campo
November 11, 2020
​​​​​​​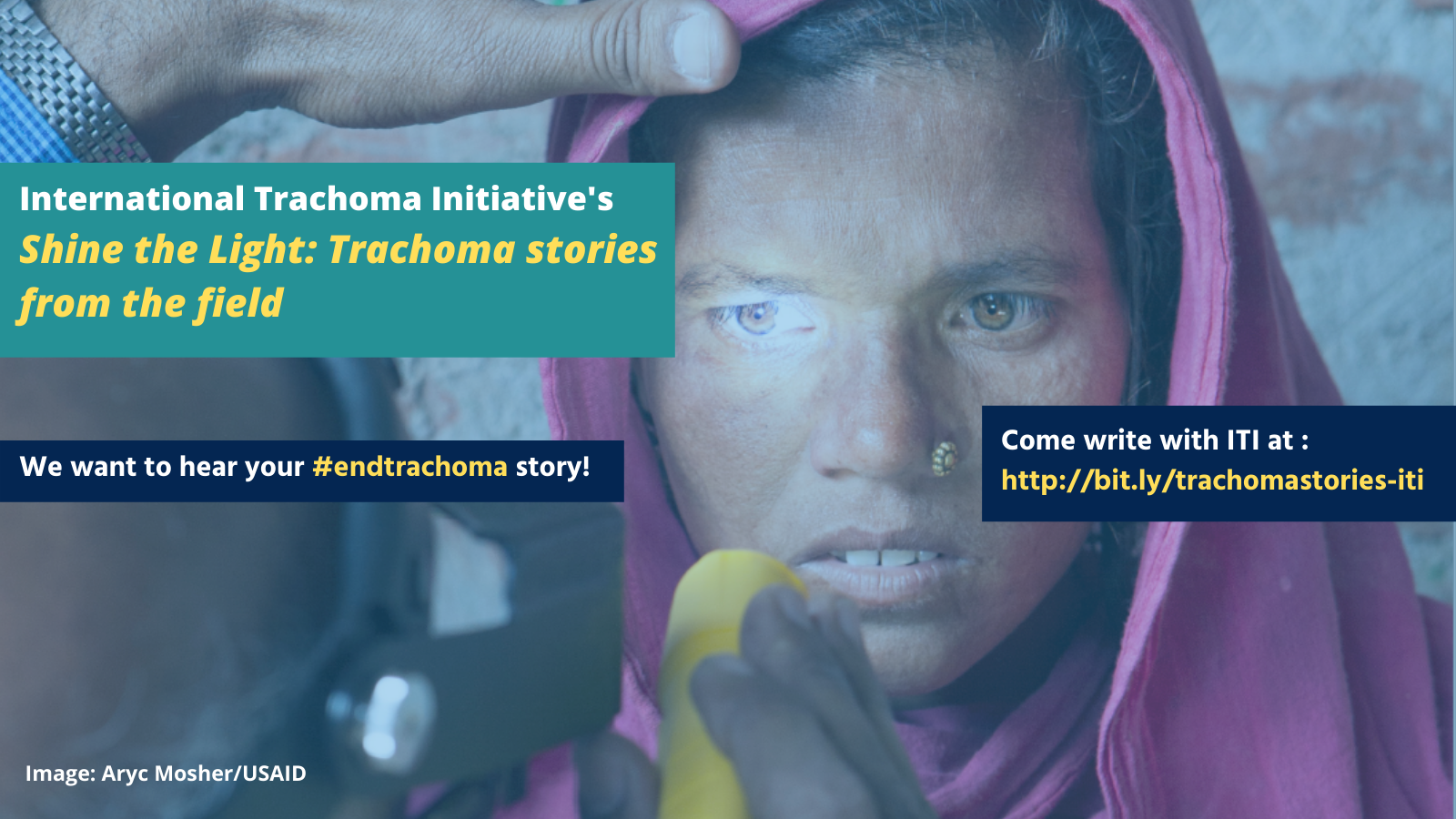 We want to hear from you! Do you have interesting personal stories or experiences with trachoma elimination that you would like to share? Get in touch with ITI and we will listen to your story, interview you, and one of our professional writers may work with you to document it and share it with the global community. Your first step is to fill in the form below. Please contact sray@taskforce.org with any questions.
http://bit.ly/trachomastories-iti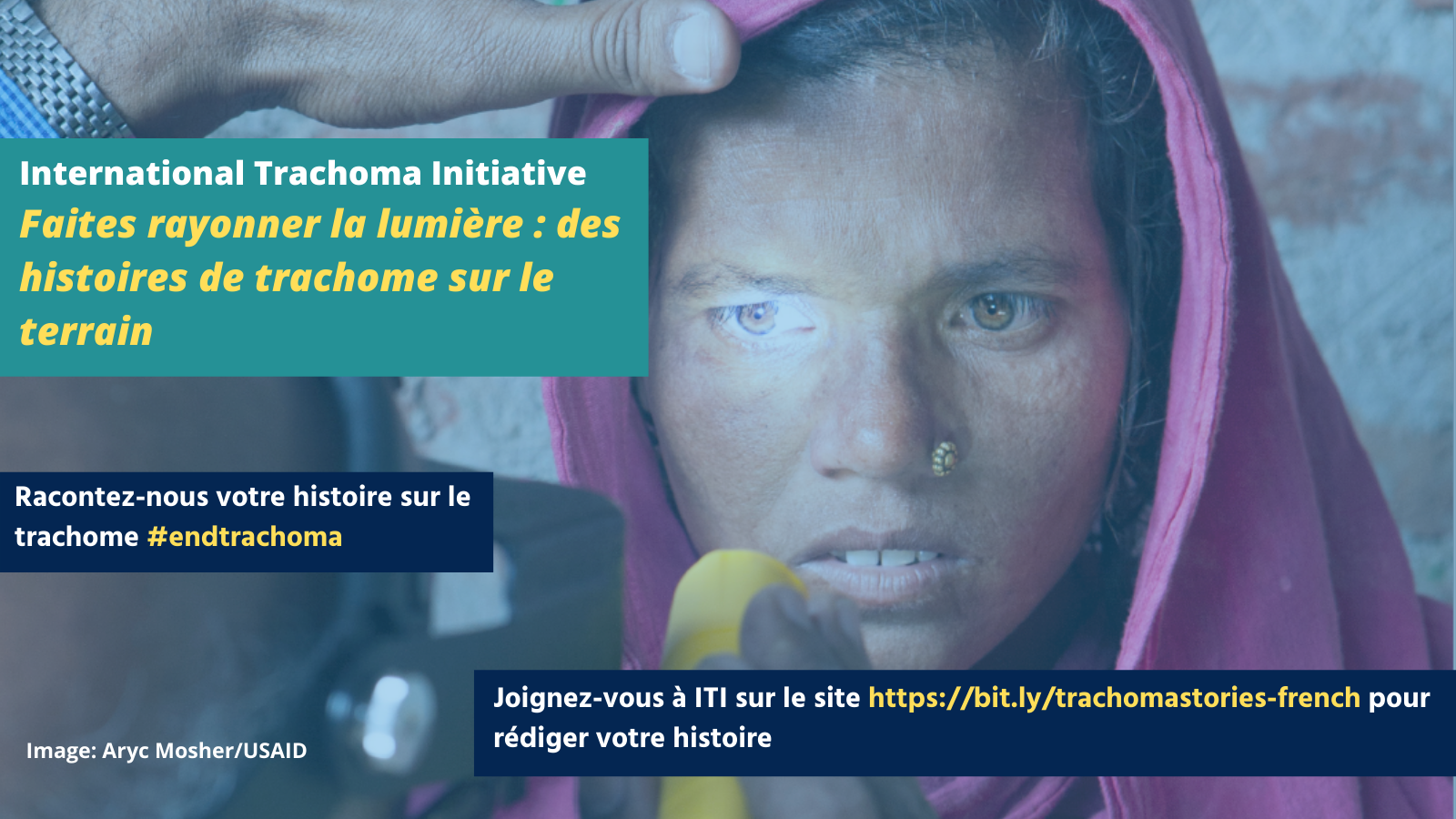 Racontez-nous ! Avez-vous des histoires ou des expériences personnelles dont vous aimeriez témoigner sur l'élimination du trachome ? Contactez ITI et nous écouterons votre histoire, nous vous interrogerons et l'un de nos rédacteurs professionnels pourra collaborer avec vous pour la mettre en forme et la faire partager à la communauté mondiale. Il vous suffit tout d'abord de remplir le formulaire ci-dessous. Si vous avez des questions, contactez sray@taskforce.org
https://bit.ly/trachomastories-french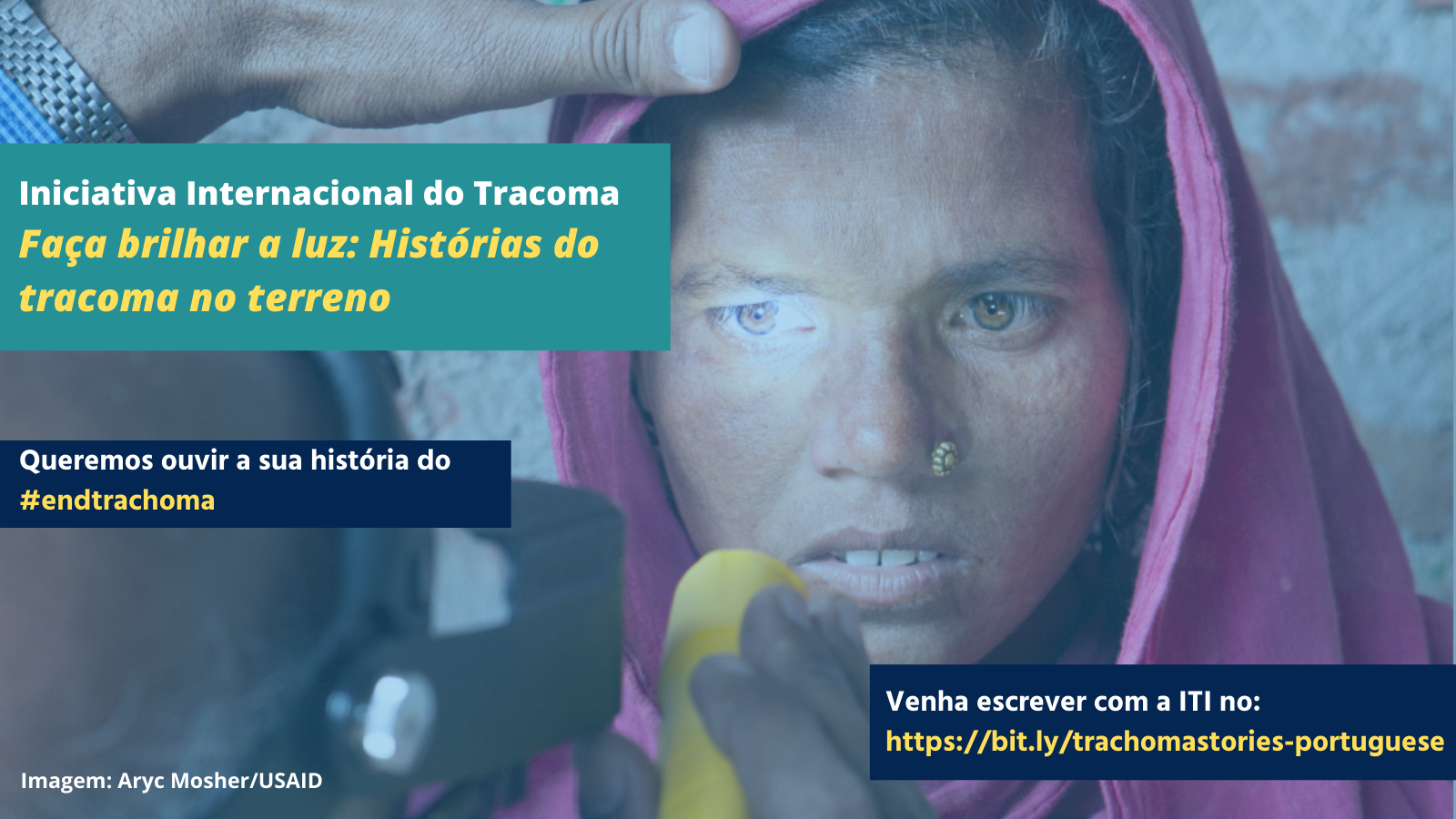 Queremos ouvir de você! Você tem histórias pessoais ou experiências interessantes com a eliminação do tracoma que gostaria de partilhar?  Entre em contato com a ITI e nós escutaremos a sua história, vamos entrevistar-lhe, e um dos nossos escritores profissionais poderá trabalhar consigo para documentar a sua história e partilhá-la com a comunidade global.  O primeiro passo é preencher o formulário abaixo. Por favor entre em contato com sray@taskforce.org e apresente se tiver dúvidas.
https://bit.ly/trachomastories-portuguese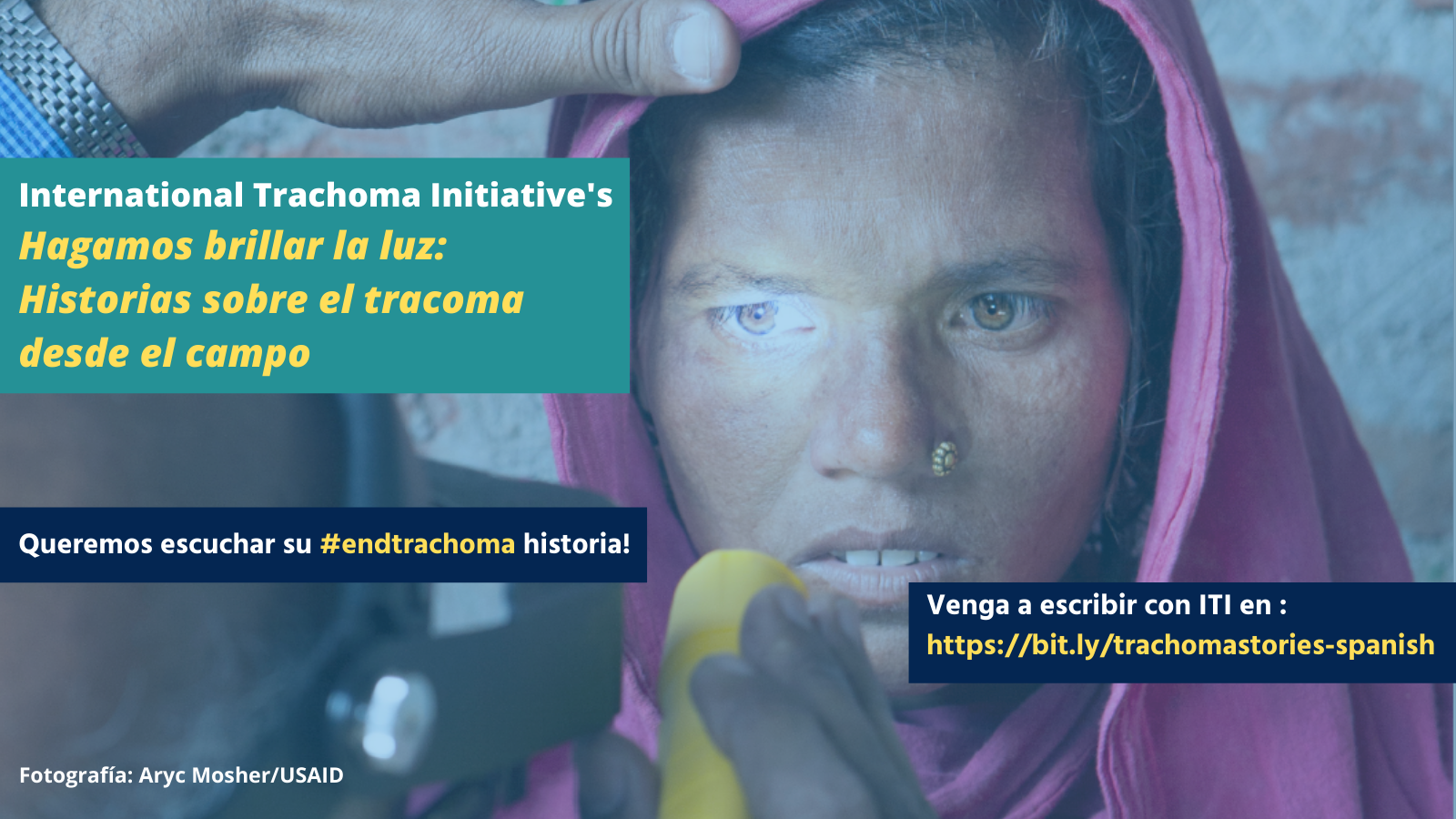 .¡Queremos escucharlo! ¿Tiene historias personales o experiencias interesantes sobre la eliminación del tracoma que le gustaría compartir? Póngase en contacto con  ITI y escucharemos su historia, le entrevistaremos y uno de nuestros escritores profesionales podrá trabajar con usted para documentarla y compartirla con la comunidad mundial. El primer paso es completar el formulario que encontrará  a continuación. Para cualquier pregunta contacte a sray@taskforce.org.