Winners of ITI's Humans Against Trachoma Photo Contest
July 10, 2018
As a way to reflect on the 20th anniversary of the International Trachoma Initiative (ITI) and the work of Ministries of Health and their partners implementing the SAFE (Surgery, Antibiotics, Facial cleanliness, and Environmental improvement) strategy, we made a call to action to submit photographs depicting trachoma elimination efforts. We called this the Humans Against Trachoma Photo Contest.
Humans Against Trachoma was an inclusive project open to amateurs and professionals, with the aims of: celebrating 20 years of partnership working for a world free from trachoma; promoting the work of ITI, Ministries of Health, and their partners; and visually documenting the global journey to freedom from trachoma. The response to this contest was overwhelming: 164 photo submissions highlighting the work of over thirty Ministries of Health, implementing partners, and funding organizations.
The top 20 photos selected by our esteemed judges can be viewed on our Flickr album.
Below are the winners of the Humans Against Trachoma Photo Contest!
Thank you to everyone who participated in the photo contest!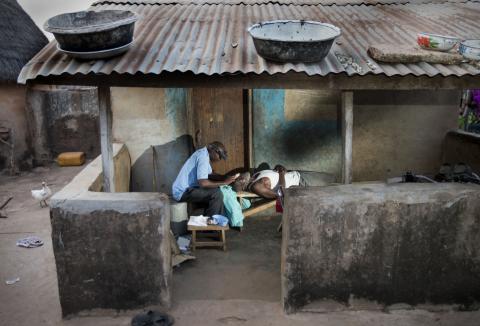 1ST PRIZE WINNER - Peter Nicholls (2013, Northern Region, Ghana) 
Abdul-Rahman Neindow, a trichiasis patient, receives surgery outside his house in the village of Zuozugu, near Tamale in the Northern Region of Ghana.  Peter Nicholls took this photo while on assignment with Sightsavers. 
The Ghana Health Service was successful in their quest to eliminate trachoma, and was validated by the World Health Organization in June 2018. 
Photographer: Peter Nicholls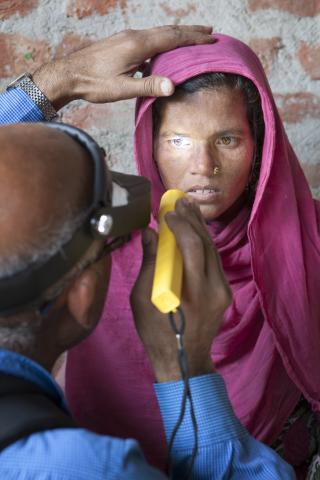 2ND PRIZE WINNER -  Aryc Mosher (2017, Bahurawa, Nepal) 
Bahurawa (2017): A Hopeful Eye on Elimination – A young woman participates in one of the very last trachoma prevalence surveys in Bahurawa, Nepal. She, along with the Ministry of Health of Nepal and its supporting partners, hopes that she does not have any signs of trichiasis. 
The World Health Organization validated the elimination of trachoma as a public health problem in Nepal in May 2018. 
Aryc Mosher took this photograph while working with USAID's ENVISION project at RTI International. 
Photographer: Aryc Mosher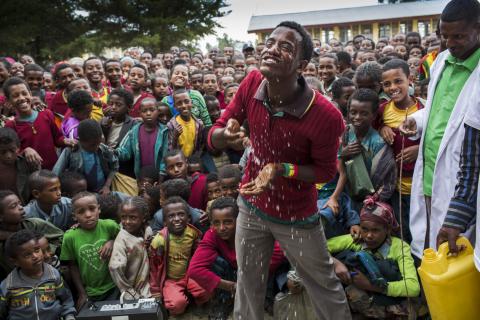 3RD PRIZE WINNER -  Michael Amendolia (2014, North Shewa, Ethiopia) 
North Shewa Zone (2014): Shelmel Terefa, a school teacher, demonstrates face washing to students at his school in Aware-Golje village in the North Shewa Zone, Oromia, Ethiopia. Trachoma is caused by ocular infection with the bacteria Chlamydia trachomatis that spread through contact with eye discharge from an infected person, on towels, fingers, and flies. Face washing and environmental improvements are fundamental to eliminate trachoma.  
Michael Amendolia took this photograph while on assignment for the Fred Hollows Foundation in Ethiopia. 
Photographer: Michael Amendolia 
 
 
Judges of the Humans Against Trachoma Photo Contest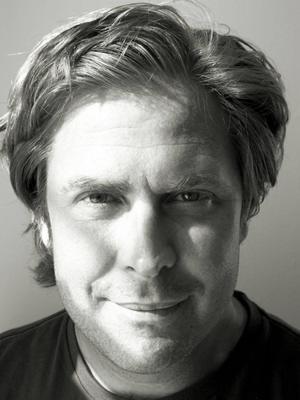 Brent Stirton
Brent Stirton is a South African Photographer with an extensive history in the documentary world. Brent's work has been published by: National Geographic Magazine, GEO, Le Figaro, Le Monde, Vanity Fair, Newsweek, Time, The New York Times Magazine, The UK Sunday Times Magazine and many other respected international titles.
Brent currently spends most of his time working on long-term investigative projects for National Geographic Magazine. He remains committed to issues relating to wildlife and conservation, global health, diminishing cultures, sustainability and the environment.
Learn more about Stirton at: http://www.brentstirton.com/bio/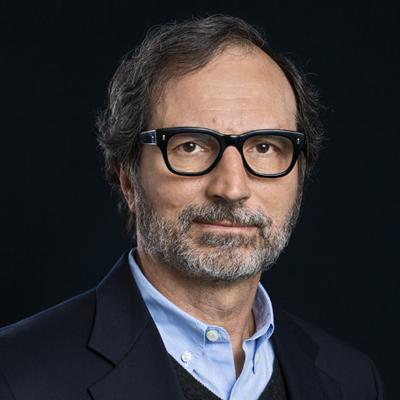 Dr. Joseph Feczko
Joseph Feczko, M.D. was, until May 2009, senior vice president and chief medical officer (CMO) of Pfizer Inc.and member of the Executive Leadership Team with global responsibilities for all aspects of the company's medical, regulatory, and safety activities. He is board certified(U.S.) in Internal Medicine and Infectious Diseases. Following a time in private practice, he joined Pfizer in1982 in New York. He then worked for 10 years in the United Kingdom for both Pfizer and GSK, where his responsibilities included supervising clinical research, regulatory affairs, data management, and safety reporting. He returned to Pfizer in New York in 1996, where he held positions of increasing responsibility in clinical research and regulatory affairs and safety culminating in the role of CMO.
Currently, Dr. Feczko is the chair of the Trachoma Expert Committee.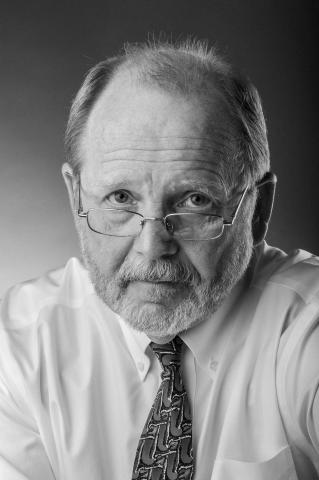 Louie Favorite
Louie Favorite spent over 30 years at the Atlanta Journal Constitution as a staff photographer. Favorite describes his daily assignments as challenging, diverse, and rewarding. Overall, he says, " I had a great time to be a newspaper photographer." Currently, Favorite is freelancing in Atlanta and the South.
Learn more about Favorite at: http://www.louiefavoritephotography.com/