Chad MacArthur, M.P.H.
Global Health Consultant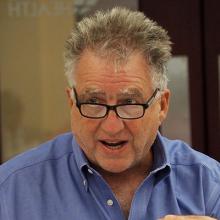 Chad MacArthur is a global health consultant specializing in infectious diseases, nutrition, behavior change and school health programs. Previously, Mr. MacArthur spent 16 years working for Helen Keller International (HKI), an international non-governmental organization focused on nutrition and the prevention of blindness. He held a number of positions with HKI starting as country director in Mozambique, director of Training and Community Education, while also the acting country director in South Africa. Following his relocation to HKI's headquarters in New York, he was appointed to be the director of Trachoma and then the director of Neglected Tropical Diseases. Mr. MacArthur previously worked on the OMNI project (1995-1997), a USAID-funded micronutrient initiative and spent five years working in the Community Health Department of Orbis International (1990-1995). Mr. MacArthur has lived in Belgium, France, Germany, Spain, Mozambique, South Africa, the Philippines, and Guatemala. He has good working knowledge of French, Portuguese, and Spanish, and speaks some German and Tagalog. He graduated from Bucknell University and has master's degrees in education (University of Massachusetts, Harbor Campus) and public health (University of Alabama/Birmingham). Mr. MacArthur also has worked as a commercial fisherman, a taxi cab driver, and a juggler and clown in the circus.