Lisa Rotondo, M.P.H.
Project Director, ENVISION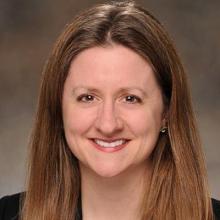 Lisa Rotondo has worked for more than a decade with ministries of health, the World Health Organization (WHO), and non-governmental organizations to lead, implement, and advocate for neglected tropical disease programs around the world. She serves as director for USAID's ENVISION project, a global project aiming to control and eliminate seven neglected tropical disesases by the year 2020. In addition to providing technical and operations oversight for ENVISION activities, she is chair of the NTD Non-Government Development Organization (NGDO) Network, a member of the Uniting to Combat NTDs Stakeholder Working Group. Prior to joining RTI, Ms. Rotondo worked for The Carter Center as assistant director of the Trachoma Control Program and at the Task Force for Global Health as deputy director of the International Trachoma Initiative. She speaks English and French.