Amanda Bradica
Operations Specialist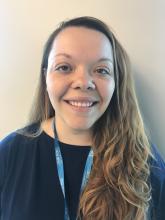 Amanda Bradica is the Operations Specialist for ITI, where she provides clerical support to the director and deputy director by maintaining budgets, contracts, and office correspondences. She also coordinates and prepares meetings and special events. 
Before joining ITI, Amanda had worked in business and financial administration, providing operational support and management services to class-A offices throughout metro Atlanta. She served as a Peace Corps volunteer in Ethiopia where she managed education development and capacity building projects.
Amanda holds a Bachelor of Arts degree in Anthropology from Georgia State University. During her free time, Amanda loves reading, cooking, and gardening.