Cassandra Holloway
Project Support Specialist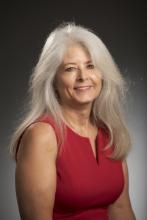 As Project Support Specialist, Cassandra's primary responsibility is supporting the day-to-day business of the Neglected Tropical Diseases Supply Chain Forum (NTD-SCF). The NTD-SCF is a unique public-private partnership that includes some of the world's leading experts in pharmaceutical supply chain systems for donated drugs. Cassandra ensures that partners such as the World Health Organization, pharma donors, and implementing partners (NGOs) work together to ensure that needed medicines make it the many miles from their point of manufacture to endemic countries and eventually to the communities that need them.
In addition, Cassandra will assist with Zithromax® management and capacity-building activities carried out by ITI. 
Cassandra comes to ITI from the Children Without Worms (CWW) program at Task Force for Global Health. Her experience at the Task Force for Global Health also includes project management, accounting, budgeting, and data analysis. Before she found her passion in public health, Cassandra worked for several years in the private sector, managing large scale commercial real estate projects.
She holds a Bachelor of Science degree in environmental health from East Tennessee State University and a Masters of Business Administration from Georgia State University.