Sarah Boyd
Senior Data Analyst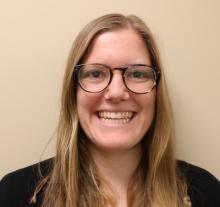 As a Senior Data Analyst for ITI, Sarah is responsible for data management for the Tropical Data database. In this role, Sarah supports countries conducting trachoma prevalence surveys through mobile data collection, data cleaning, and providing data updates to ensure high quality data collection.
Prior to attending graduate school, Sarah previously served as Senior Administrative Assistant for ITI and a Peace Corps volunteer in Northern Mozambique.
Sarah holds a Master of Public Health with a concentration in Epidemiology from Johns Hopkins Bloomberg School of Public Health and a Bachelor of Arts degree in Molecular Biology and Biochemistry from Middlebury College.