Sinkinesh Befikadu
Administrative Assistant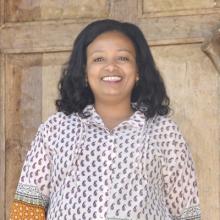 Sinkinesh is an administrative assistant at the International Trachoma Initiative's Africa Regional Office and serves as the liaison for facilitating annual planning events, international travel arrangements, draft agendas, and also assists with scheduling meetings.  Additionally, she supports the recruitment of consultants, financial management of projects, and develops efficient systems for program storage and documentation.
Before joining ITI, Sinkinesh worked as an administrative assistant for other organizations, including the Bio – Mass Supply Management Project and UNDP Ethiopia.
Sinkinesh holds Bachelor of Arts in Foreign Languages and Literature, and a diploma in Secretarial Science and Office Management.